News
NEW ARIA TECH48: "best of breed" Safety & Ergonomics!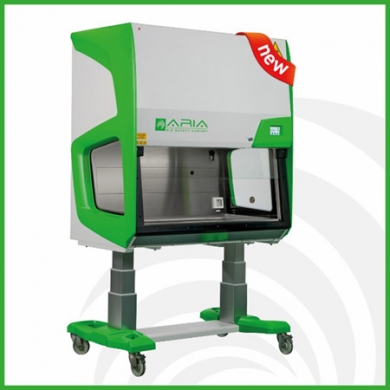 September, 2015

Tecniplast proudly presents the new ARIA Biosafety Cabinet TECH48.
Its unmatched comfortable design concept assures advanced flexibility maximizing ergonomics and convenience for advanced ease of use. The new ARIA TECH48 belongs to Tecniplast's latest generation of laminar airflow system: the top quality materials used guarantee absolute conformity to the strictest safety standards. This market top range cabinet is in fact certified by TÜV-Nord and meets the requirements of the latest EN12469:2000 regulation in terms of microbiological safety cabinets safety and performance.
TECH48 ensures safe air filtration while avoiding operator, sample and/or environmental contamination thanks to Tecniplast unique Class II, Type A2 biological safety cabinet technology.
Last but not least, the exclusive automatic sliding safety glass allows the operator to choose between two different access opening heights, thus simplifying operators' daily activities.
Do you appreciate flexibility while carrying out cage changing operations or microbiological activities? The new Tecniplast TECH48 is what you're looking for!