News
IVC HOUSING 2.0: THE FUTURE IS AT LAS 2.0!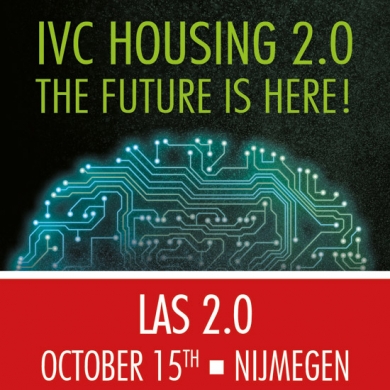 September, 2015

Can't wait until November 2nd, to discover at AALAS our new, revolutionary DVC?
Then, join us on October 15th at LAS 2.0 in Nijmegen (The Netherlands) - Radboud University Medical Center, to find out something more about the upcoming Tecniplast Digital Revolution!
We are organizing 5 different presentation sessions to introduce you to the future of Lab Animal Research:
10.35 – 10.45 AM: DVC Introduction
10.45 – 11.05 AM: Presentation #1
12.30 – 12.55: Presentation #2
13.00 – 13.25 PM: Presentation #3
15.00 – 15.25 PM: Presentation #4
17.30: Presentation # ab dub-depth discussion
The number of available place is limited: please, join us in the Foyer at Tecniplast booth at set time to discover how Tecniplast technology and innovation can help you doing research better!