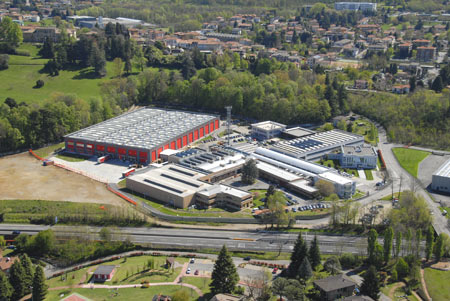 Welcome to the Tecniplast web-site, a world-wide benchmark for animal care products and related equipment.
At Tecniplast we are permanently applying effort to the development of our diverse range of products and to improving the related quality standards and technical expertise.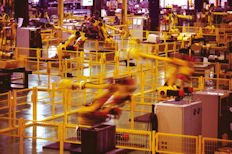 The key factors of Tecniplast's international success are an acute awareness of the continuous evolution of housing facility needs and the capability to design, develop and integrate products in house.
Our constant investment in tooling, technologies, automation, production capability, stock availability, staff recruitment and training, together with the ISO certified quality and environment management systems, stand clearly in favour of a company that has led the field since the early 1950's.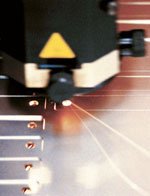 The ever widening range of Tecniplast husbandry and laminar flow equipment used in biomedical research is designed and manufactured in our 30,000 m² production and assembly facilities located near Milan. These facilities incorporate design, development and in-house manufacture of tools and moulds, modern injection moulding facilities and a large metalwork unit. As well as producing top quality equipment, Tecniplast is regularly involved, together with its network of specialists and consultants, in the design and construction of new animal facilities and in the refurbishment of existing ones.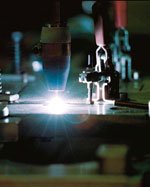 Tecniplast's commitment to innovation means providing solutions for every animal model used, including aquatic animal models. A dedicated team of aquaculture specialists and biologists constituting Tecniplast Aquatic Division have developed and launched on the market a range of solutions for Xenopus and Zebra-fish which incorporate advanced features that cover requirements as yet unmet.
A separate 8,000 m² facility, under the name of IWT, a Tecniplast Company, is dedicated to the manufacture and commissioning of high productivity washing machines and automated solutions. These machines are designed to care for and enhance the longevity of caging and racking products whilst minimising energy consumption and hence environmental impact. Tecniplast, now more than ever, means real solutions to your needs!
Our new, eco-designed Conference Centre, with its main large conference room, several training rooms and space for visitors with internet access and refreshment and catering areas, covers some 2,000 m2 and represents an essential part of the 15 million euro expansion plan completed in May 2008.
TECNIPLAST S.p.A.
Via I Maggio, 6 - 21020 BUGUGGIATE (VA) Italy
C.F. e P.IVA 00211030127 - Capitale Sociale € 4.320.000,00 i.v.
Registro Imprese di Varese n. 00211030127 - REA n. 49171