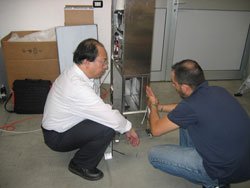 Our articulated and personalized training programs are developed for the sake of a very diverse population that ranges from our Workers to our Managers, from our Suppliers to our Consultants and from the personnel of our global network to our Customers.
The "least common multiple" of all our training initiatives is a simple philosophy: "The more you know, the better you can design/produce/test/ pack/sell/install/use/service it".
We understood long time ago that knowledge adds significant value to valuable equipment!
In Tecniplast Training Courses are delivered through many different forms: conventional front-trainings, one-to-one sessions, coaching, field experience, apprenticeship, conferences, seminars, bulletins.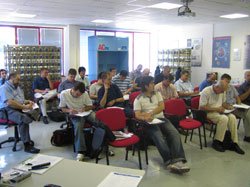 In this respect , for example, many of our employees have gone through an intensive practical training in a real Animal Facility: it's easier to develop and produce functional and ergonomic equipment if you have experienced the same procedures your Customers repeat daily.
To provide you with a figure of the size of our "training-machine" consider that for 2010 we have budgeted:
13.000 training hours for our own personnel
7.500 training hours for our exclusive local representatives
5.000 training hours for our Customers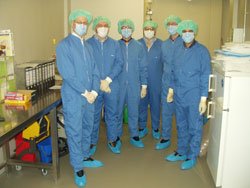 Although the "quantity" of our training is amazing - consider that as an average we invest in the education of our employees more than the equivalent of a monthly salary every year - it's the quality of the courses our main focus: we have in place an effective scoring system that analytically analyzes the feed-backs and measures the benefits of the training initiatives.
In our organization we have a 1.500 m2 training centre, two show-rooms designed with the same criteria of the Facilities where our products are installed, a full-time Training Manager, a full-time Education & Training Coordinator, a Training assistants and 25 expert trainers.
Last but not least, in our workshop we permanently host a class of 7 young disabled persons from a local school who learn to work in our premises, side by side with our workers.
In my role of Tecniplast school headmaster I'm really pleased with the contribution that our strong training policy offers to make our values germinating through our products and procedures.
Efisio Spanu, Tecniplast group training manager
For more information on Tecniplast 's Customer Education Programs, contact your local Tecniplast Sales Representative.