News
The 8th European Charles River Short Course on Laboratory Animal Science, March 2017, Berlin, Germany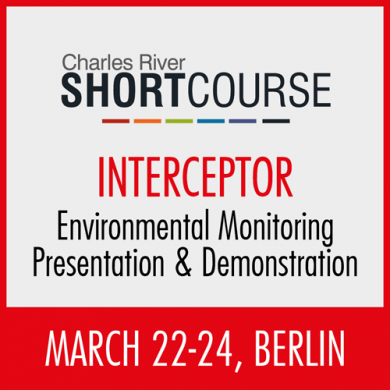 March, 2017

Charles River will host the 8th European Short Course on Laboratory Animal Science in Berlin, Germany from the 22nd to the 24th of March 2017. The Short Course is designed to inform the biomedical research community of current trends and technological advances in our ever-changing industry and offers a variety of stimulating presentations from academic and industry experts. The Short Course is the ideal setting to invest in your career via thought-provoking lectures and excellent peer networking opportunities.
Topics will include:
Regulatory Updates
Genetically Altered Mouse Models and New Technologies
Microbiota
Translational Science Experiences
Refinements in Experimental Procedures
Back to Basics – Mouse and Rat
Animal Health Diagnostics Updates
The Diagnostics sessions will include an informative presentation on the new Tecniplast Interceptor system by Gianpaolo Milite, entitled: "Interviewing" Air Exhaust Particles by PCR to Understand the Microbiological Status of Laboratory Rodents.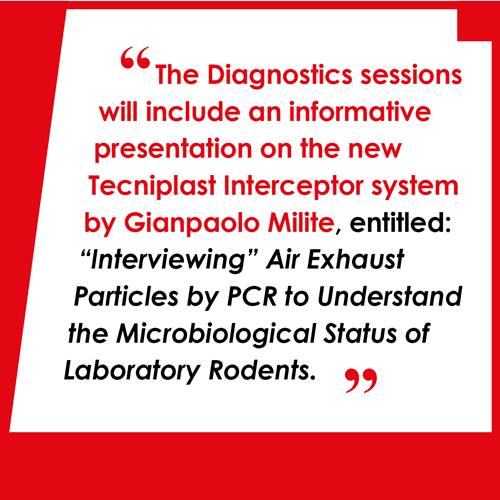 Participation to the Short Course offers:
An excellent line up of speakers from both academia and industry
Current, relevant topics for those of us working in lab animal science
Up to 15 hours of continuing education credits (please ask for details.)
Fantastic opportunities to network and converse with colleagues
1-year access to all course materials after the event, including the presentations from the Charles River North American Short Course
The 2017 European Short Course will be held at a central location in downtown Berlin, a short drive from Berlin's Tegel Airport and near an underground rail station. Many famous attractions are within an easy walk from the hotel including the Brandenburg Gate, Museum Island and Alexanderplatz.
For more information, hotels, venue, agenda, topics ad speakers please visit the Charles River Short Course 2017 website: http://eushortcourse.criver.com/index.html