News
THE #57 ISSUE OF OUR "PANORAMA" NEWSLETTER IS ONLINE!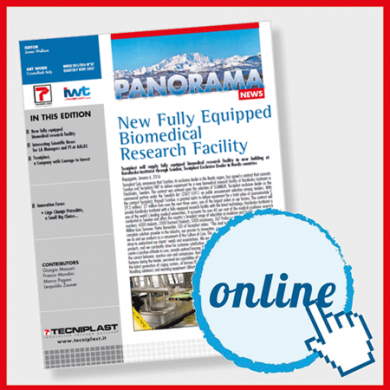 February, 2016

From today the latest edition of our Panorama Newsletter is available online!
Tecniplast is delighted to announce that we have been appointed supplier to Karolinska Institutet in Stockolm, Sweden: find out the details!
For those who counldn't attend, in this issue we focused on some very interesting Seminars and Oral Platforms presented at Aalas, which created great awareness on EMF, EMF critical pathogen effects on mice and Ammonia.
Last but not least, find out how choosing the Cage Change Procedure (integral VS partial) represents a Small Big Choice for your facility.
Enjoy the reading!
Click here to read Panorama #57