News
The #56 issue of our "panorama" NEWSLETTER is online!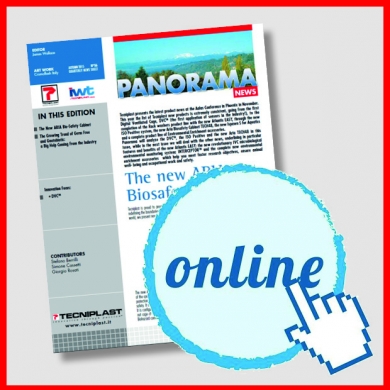 November, 2015

From today the latest edition of our Panorama Newsletter is available online!
Join our Digital Revolution and discover all the advantages that our Digital Ventilated Cages –DVC – can bring to your facility!
Moreover, in this issue we introduce you to ARIA TECH48, the unique BSC dual configuration in the world, and to Tecniplast's new ISOCage Positive, a real isolator at cage level specifically designed for the protection and welfare of gnobiotics, germ-free and immunocompromised animals.
Enjoy the reading!
Click here to read Panorama #56