Tecniplast launches its innovative TTC: Tecniplast Training Centre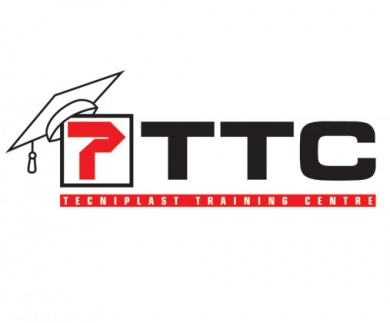 April, 2015

Tecniplast launches its innovative TTC: Tecniplast Training Centre. The first seminar has been sold out immediately. There are already other 2 new upcoming seminars on IVC and Laminar Flow between September and October.
Tecniplast Training Centre Goal is to provide extensive education opportunities and hands-on sessions, in order to develop and refine best practices on the use of our housing and cleaning equipment, striving to exceed customer expectations by delivering exceptional quality education that is relevant and has a measurable impact on practice.
Tecniplast presents with its TTC, a comprehensive training program to enable safe, accurate and reliable operation of all Tecniplast equipment and systems. Increasing worldwide demands on quality assurance means tougher demands on your staff to keep pace with new norms and standards. Consequently, Tecniplast Training Centre provides good basic knowledge in products and machine operation and the principles of good Culture of Care, thus helping to ensure that you get maximum operational efficiency and full compliance with the toughest standards. The latest support to increase your department's learning and efficiency can now be found in our training courses. If you would like to propose something new that you don't find in our offer, please contact us and we'll seek to help you anyway with a special course developed for your specific needs. We match your needs sharing our knowledge with you through Tecniplast Training Centre. We are passionate about our products, our job and we want you to have the same feeling in using our products! Then why not attend our courses and take part in a challenging learning experience?
TTC offers courses in our Corporate location but we are also able to tailor courses to your organization's exact needs, and host them onsite at your facility if preferred. In addition to the selection of standard courses available at our worldwide Corporate Centre, Tecniplast Training Centre offers you on-site training with hands on your own equipment. We can also customize courses based on your level of knowledge, your special requests, your needs – and your schedule. Our training staff has extensive experience in the Lab Animal market and on products, as well as excellent teaching skills.
We at Tecniplast, are not merely a supplier of world-leading lab animal products and equipment. Our commitment to our customers also comprises first-rate training, not only of the staff you have today, but also in the future.
Tecniplast Training Centre has a wonderful large and permanent show-room with all the latest products available for hands-on description and training sessions. We ensure they are always working and ready for a demonstration on request.
The Upcoming Seminars are:
1. BASIC IVC
When: October 22nd and 23rd, 2015
Available Places: 20.
Deadline for Registration: 15th of September, 2015.
2. BASIC LAMINAR FLOW
When: September 17th - 18th 2015.
Available Places: 20.
Deadline for Registration: 15th of August, 2015.
Ask your TP Representative for any additional information (dates, costs, other details) on the TTC or send a request of information to: ttc@Tecniplast.it