News
Tecniplast International Lean Symposium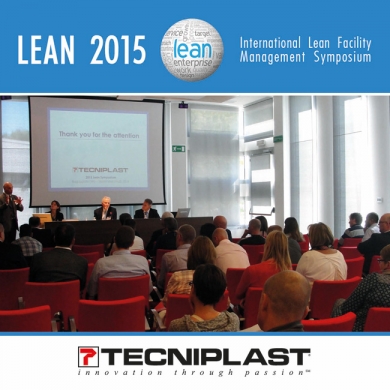 September, 2015

An interesting and successful (all places have been sold out immediately!) Symposium on Lean Management focused on Lab Animal Facilities, has been hosted by Tecniplast on September 24-25th 2015 in Varese, Italy, titled "Lean 2015".
The Symposium, targeted towards facility directors and senior managers, offered great opportunities for discussion and networking. The Symposium underlined how Lean is a management tools that can be used to systematically analyze and improve work processes; improve efficiency and reduce waste for laboratory animal facilities.
The presentations reviewed some of the potential drivers for and possible barriers to, the introduction of "Lean" into animal facility operations. The symposium showed in an effective way, with real case studies the challenges a vivarium faces and the basic principles and practices of a Lean Enterprise will be introduced.
One of the most successful workshops has been organized in the manufacturing department of one of the Tecniplast product sites, which adopted successfully LEAN concept more than 5 years ago with consistent satisfaction in terms of added value for the customers .
The Symposium was a real success (both the number of participants and the attendees questionnaire are a proof of that). Do not hesitate to contact your Tecniplast local representative to have more information on the Symposium and relative presentations.