TECNIPLAST APPOINTED IVC SUPPLIER TO THE FRANCIS CRICK INSTITUTE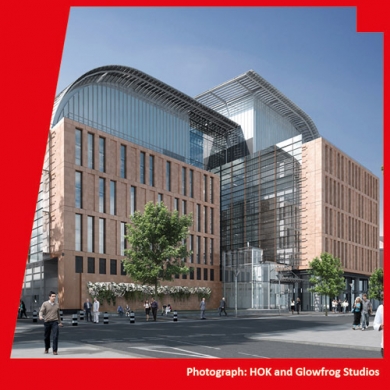 February, 2016

Tecniplast are delighted to announce that we have been appointed IVC caging supplier to The Francis Crick Institute. We look forward to playing a key role in helping them develop a world centre of excellence for scientific research.
The project to create the Francis Crick Institute was based on an exciting vision for a world-leading multidisciplinary biomedical research institute in London. Once completed, it will be the largest centre for biomedical research and innovation under one roof in Europe. The work carried out in this new facility will help to develop new treatments for illnesses such as cancer, heart disease, stroke, neurodegenerative conditions and infectious diseases and Tecniplast are delighted to be supporting this goal.
The facility will be a hub to promote connections between researchers, between disciplines and between academic institutions, healthcare organizations and businesses. The institute's fresh approach will progress research breakthroughs and move them to practical applications in hospital and pharmacies.
The Francis Crick Institute will be a substantial centre in its own right but it will also provide wider influence as a flagship for UK biomedical science I the global arena.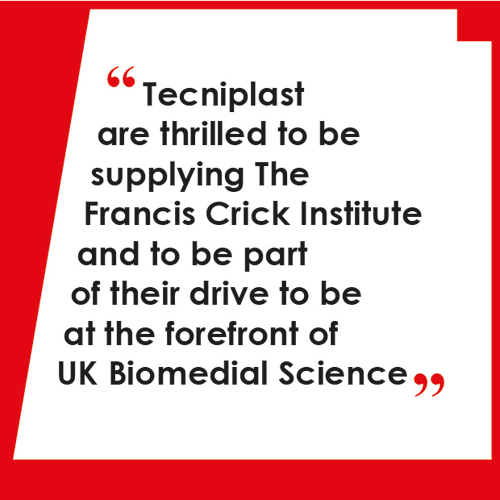 Our appointment follows a rigorous competitive process and is part of the Francis Crick Institute's continued drive to provide a world centre in scientific research.
Tecniplast's tender submission proved successful as it provided both an economically advantageous offer and also met the demanding performance criteria of The Francis Crick Institute.
The Director of The Francis Crick Institute, Sir Paul Nurse, recently said: "We are building an institute that will carry out the highest quality biomedical research into the biology underpinning health and disease". He added: "The Crick will play a crucial national role – training excellent scientists for the rest of the country and supporting the wider biomedical research endeavor. It's essential the work done at The Crick is of the very highest standard and benefits the whole country".
The Francis Crick Institute will have in excess of 30,000 mouse IVC cages and it's great to know that Tecniplast will be at the hub of such a fantastic investment in UK scientific research and that our products will play a key role in providing the very best of environments for housing mice, maintaining their welfare and standardizing the science.
Tecniplast are thrilled to be supplying The Francis Crick Institute and to be part of their drive to be at the forefront of UK Biomedical Science.