News
Safety by Design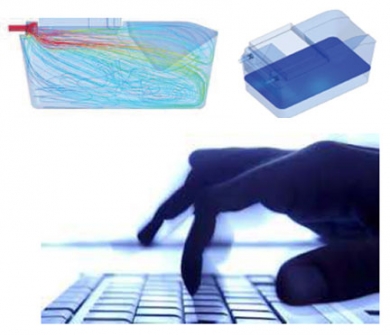 May 2014

A presentation during the TurnKey Conference in Baltimore introduced the concept of Computational Fluid Dynamics. Tecniplast is proud to use Computational Fluid Dynamics (CFD) during the development of its products since many years.
The CFD allows virtual simulation of conditions not easy feasible in a testing Lab and enables analytical modelling using a virtual prototype. Tecniplast makes extensive use of CFD with the objective to define in the most effective way (time to market) the best configuration of its products in terms of:
Good Containment
Optimal protection for workers
Welfare for animals
No cross contamination
Minimum power consumption and noise level
Advantages:
Supplements terminal tests
Can test multiple configurations and identify "weak" points
Incorporate energy optimization standards and performance metrics at the earliest design stage (80% of environmental impact is determined during the design stage)
Predict Protection and Performance but avoid excessive/Redundant safety margins and costs
Reduce development time and costs as CFD allows simulation of conditions not easy feasible in a testing lab
No drafts in IVC caging systems (*)
No anxiety; no acute or chronic stress in animals
Define Adequate air speed which helps avoid risk for animal stress, heat loss and temperature fluctuations, maintaining the preferred cage environment
No cross contamination inside the LAF and Optimal Protections for LAF users
(*) V. Bauman, F. Schlingmann, M. Vonck, H. A. van Lith "Individual Ventilated Cages: beneficial for mice and men?" Contemporary Topics Volume 41, No 1 – Jannary 2002.
Ask your TP Represenatitive about information on Computational fluid Dynamics (CFD)