Happy Birthday, Tecniplast USA!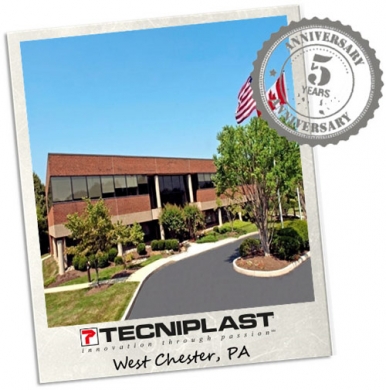 July, 2015

Celebrating 5 years of Manufacturing in the USA
Present in Philadelphia since 1999, this August Tecniplast will celebrate the 5th anniversary of its USA manufacturing plant.
In 2010, Tecniplast decided to start manufacturing locally to better serve USA and Canada. Today, a 77,000 sq. ft. building, sitting on a 12-acre lot, hosts the company's manufacturing facility, a centralized warehouse, client's services, and marketing and administrative offices.
"We knew this was going to be a big project, but we saw it necessary in order to remain customer centric, improve processes, and stay competitive." said Marco Carrara, CEO of Tecniplast USA. "Having local manufacturing capabilities was a game changer and a key element to deliver higher satisfaction to our customers as we are able to achieve faster lead times, enable better inventory of finished products and spare parts availability, and provide technical service and support quickly when and where is needed," he added.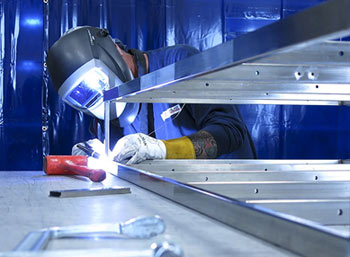 With over 70 employees, including regional sales, Tecniplast runs daily operations in the USA and Canada to fulfill orders for more than 250 customers and provide national coverage of technical service and support for an installed base of more than 400 pieces of washing and automation equipment, and thousands of housing systems.
"As a system provider, we know how critical it is for a facility to run its operations efficiently, so it was important for Tecniplast not only offer our customers the level of quality they have grown to expect, but also deliver a quick turn around time in the areas of training, preventive maintenance and technical support. Today we have a team of expert engineers located across the USA that fulfill this need." said Carrara.
The Tecniplast North America Headquarters and manufacturing plant is located in the East Goshen Corporate Center in West Chester, Pennsylvania.