News
E-Chiller™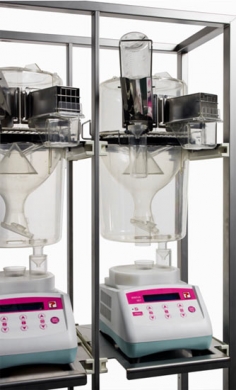 October, 2014

The Tecniplast E-Chiller™ is an electronically controlled thermal cycler designed to work with every Tecniplast Metabolic cage, from single mouse up to rats.
It allows to refrigerate the animal specimens at a constant set temperature for a potentially unlimited period of time thus boosting up the reliability of the studies on rodent metabolism higher than ever before.
Easy plug and play device it requires nothing more than be connected to the main to be fully operating, avoiding any need for overnight refrigerated pads to carry out the study.