News
An interesting comparative study of Microenvironment in reusable and disposable individually ventilated cages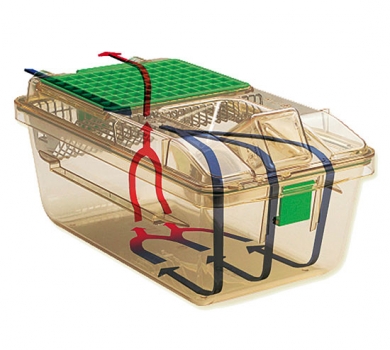 October, 2014

A real interesting poster has been presented at the 9th World Congress on Alternatives and Animal Use in the Life Sciences, Prague from 24th to 28th of August. The poster showed a comparative study of Microenvironment in reusable and disposable individually ventilated cages at The 9th World Congress on Alternatives and Animal Use in the Life Sciences was held in Prague (Czech Republic) from the 24th to the 28th of August.
The aim of the study was to compare 3 IVCs (2 Disposable and one Reusable systems) in terms of microenvironment quality (gas removal, temperature and relative humidity), bedding weight at cage change and in relation to early indicators of poor welfare in healthy mice: body weight, food and water intake.
Thirty C57BL/6J and CD1 male mice 5 week old, were housed in groups of five in Innocage IVC Mouse (disposable Universal Euro II Type Long), SUMC (Single Use Mouse Cage) and GM500 (reusable polysulphone Euro II Type Long) for six weeks. Intracage ammonia, CO2, O2 temperature and relative humidity were recorded every two weeks for three times. Mice and bedding at cage change were also weighted every two weeks, moreover food and water intakes were calculated weekly.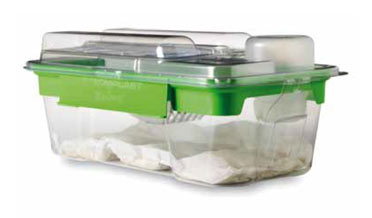 Descriptive statistics and one-way ANOVA showed different performances of the three IVC systems in the maintenance of the microenvironment quality with the SUMC results comparable to those of GM500 reusable cage. Bedding weight increased after two weeks in all cages; the weight of bedding in the SUMC system was again comparable to those of GM500 Reusable cage.. Water and food intake as well as mice growth curves were comparable and consistent with the strain features.
The 9th World Congress on Alternatives and Animal Use in the Life Sciences With more than one thousand participants almost 5 days of plenary sessions, poster presentations and post-congress satellite meetings is an interesting event dedicated mainly to alternative methods in safety pharmacology, toxicology and futuristic solutions for replacement of animals in Research. Still dominated by the Cosmetic industry, orphan of animal testing almost everywhere around the world, important issues pertaining the validation of new alternative methods and the challenge posed by the need to develop in vitro systems that combine electronics and different biological tissues interconnected each other, made it fascinating as presented in terms of future prospects.